Tetra Tools



Tetra is Technotrading's tool.
A household name in the shipping industry for over 35 years!

TETRA the tool of TECHnoTRAding

---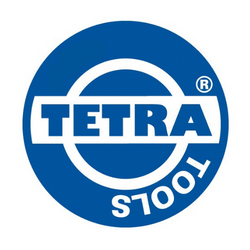 Tetra has been a household name in the shipping industry for 35 years!
---
TETRA started more than 35 years ago when Frans Banga, the founder of Technotrading was making tools for the shipping industry. In the beginning he called it "Banga tools" but a year later he called it "TETRA tools". TETRA is the abbreviation of TEchnoTRAding. Nowadays most ships have "TETRA tools" onboard and use it every day.
We don't produce the "TETRA tools" ourselves any longer but we have a selected group of worldwide producers doing this for us. Our color "TETRA" blue and our logo are very easy to recognise for our customers.
---
The TETRA tool range is very extensive and includes:

Pneumatic Tools

Electrical tools

Hoisting and lifting equipment

Hydraulic Tools

Couplings

Air treatment

Rust removal machines

Diaphragm pumps

Submersible pumps

Fans and ventilation hoses

Airless Paint-Spraying machines
New in our TETRA assortment!

---

Tailored advice

---
Do you have a question or comment? Call or email us! We are happy to tell you about our products and their field of application. We think along with you to arrive at the best solutions.
We are available on working days from 7.30 am to 5.30 pm.