Motivated and professional that's the best way to describe the staff at Technotrading. We care for our customers and we care for our colleges. We like challenges and don't mind to take an extra step to help our customers.
We communicate in a clear and transparant way to our customers, suppliers and to our colleges. This informal way of working also translates to the way we organised our office and warehouse. People are happy to work for Technotrading. We work hard but the atmosphere is relaxed.
Technotrading is a certified knowledge center. We have an internship program and work together with schools and universities. At Technotrading we keep our knowledge up-to-date.
Technotrading; Involved and versatile!
Meet our team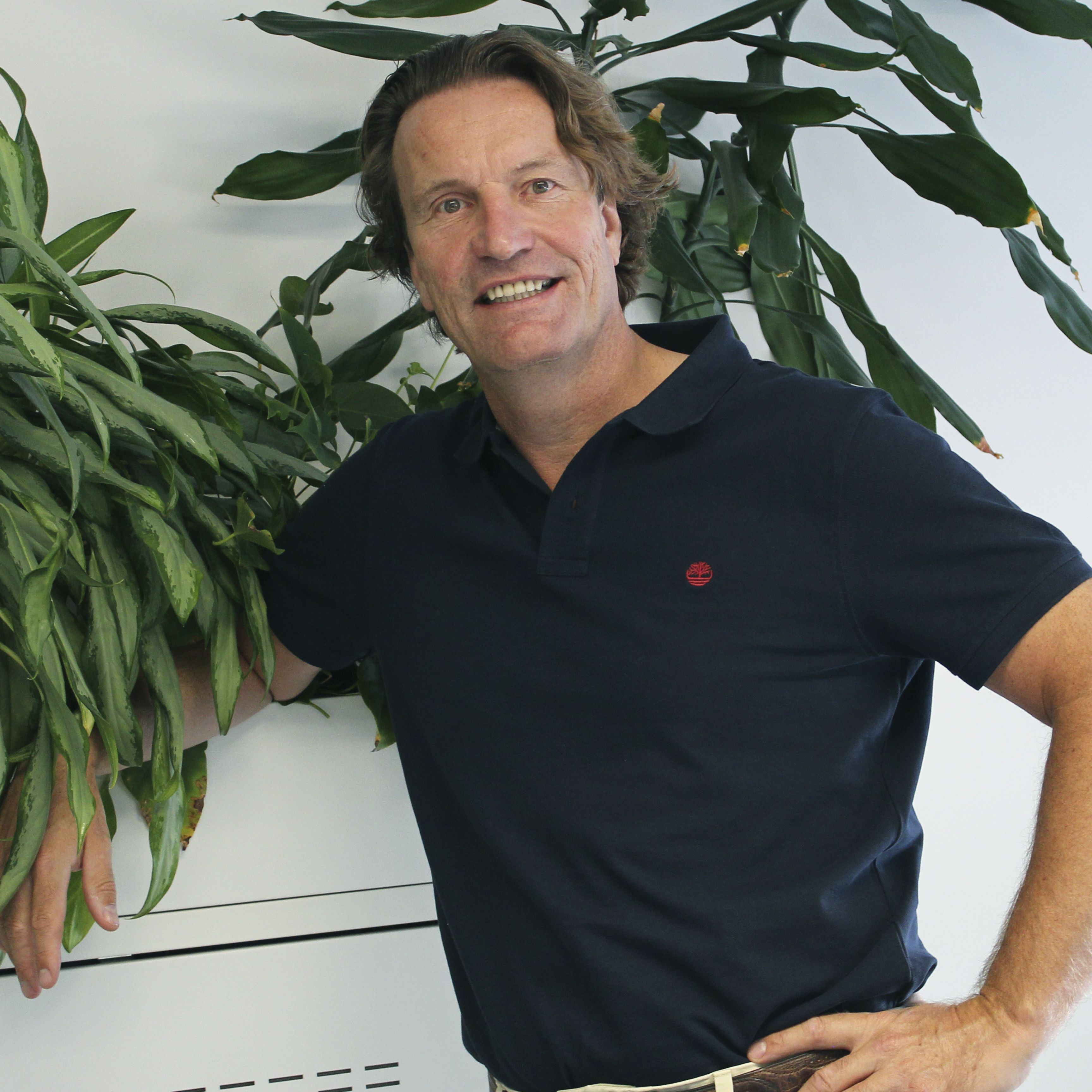 Jeroen van Waveren Managing director
Jeroen is the owner of Technotrading. His love for ships and the shipping industry made him decide to buy Technotrading in 2011..
"It is not simply selling a product but we provide the best solution for a specific job .This is how we add value for our customers" according to Jeroen.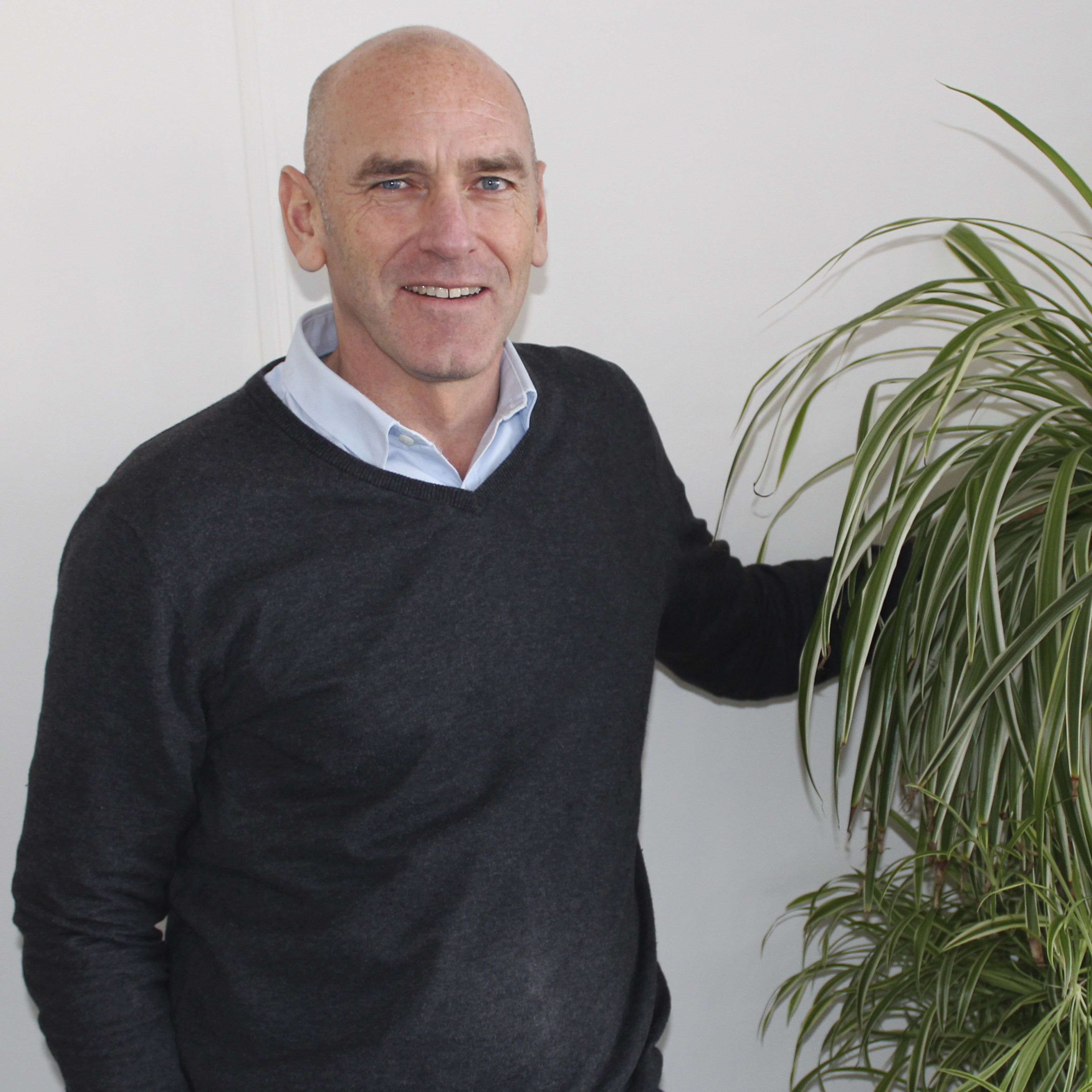 Ivar Benda

Deputy director
Ivar is a technical engineer out of the avation industry. His background helped him to find his place at Technotrading. A company which is always in motion.
"My biggest challenge is to make sure that everybody in our team is happy and can do its work the right way. That is the secret behind our succes and that's why we can offer an excellent service to our customers".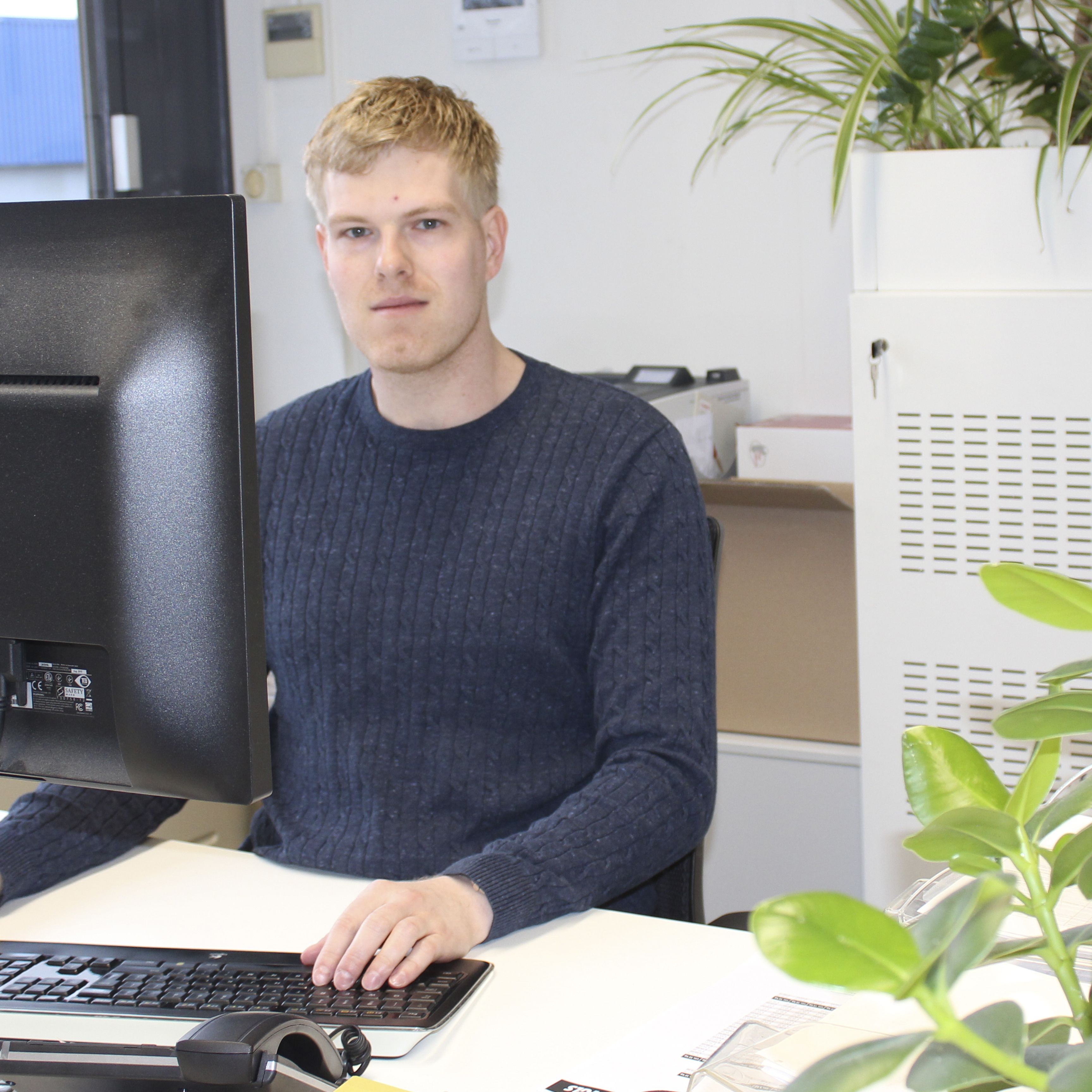 Richard Rijnbrand

Sales engineer
Richard is responsible for the orderprocessing. He makes the planning and makes sure that all the orders arrive at the right moment at the right customer.
"To schedule the delivery of the orders is a big puzzle, it requirers a lot of communication. I'm only satisfied if at the end of the day if all our customers got their orders on time."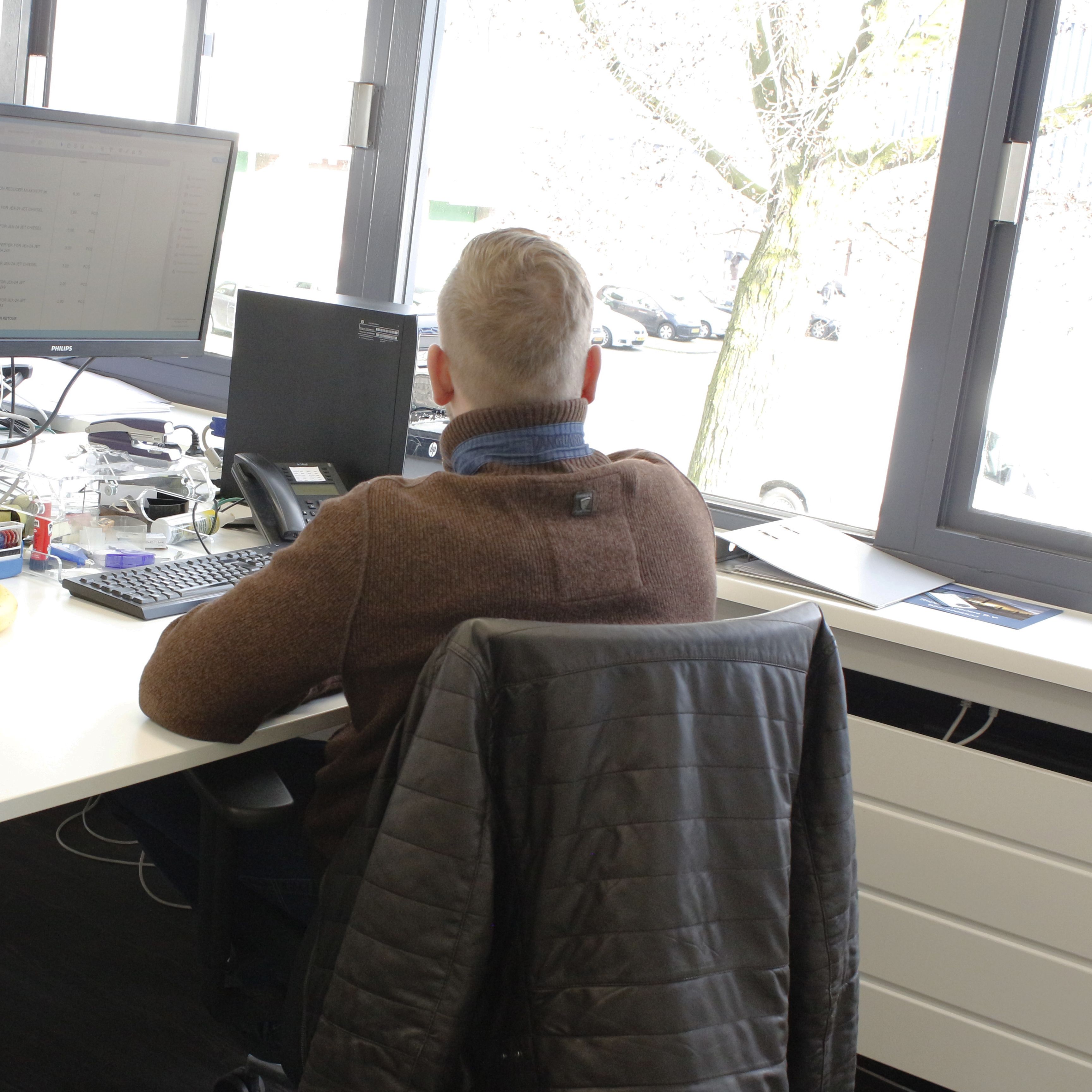 Mees Lissenberg Sales engineer
Since he finished school, Mees is working in the ship supply business. Mees is a walking catalogue, he knows all the IMPA numbers, all our roductnumbers and prices out of his head.
"It is not easy to specify a product. It is a challenge for me to find a product based on an unclear description of one of our customers" according to Mees.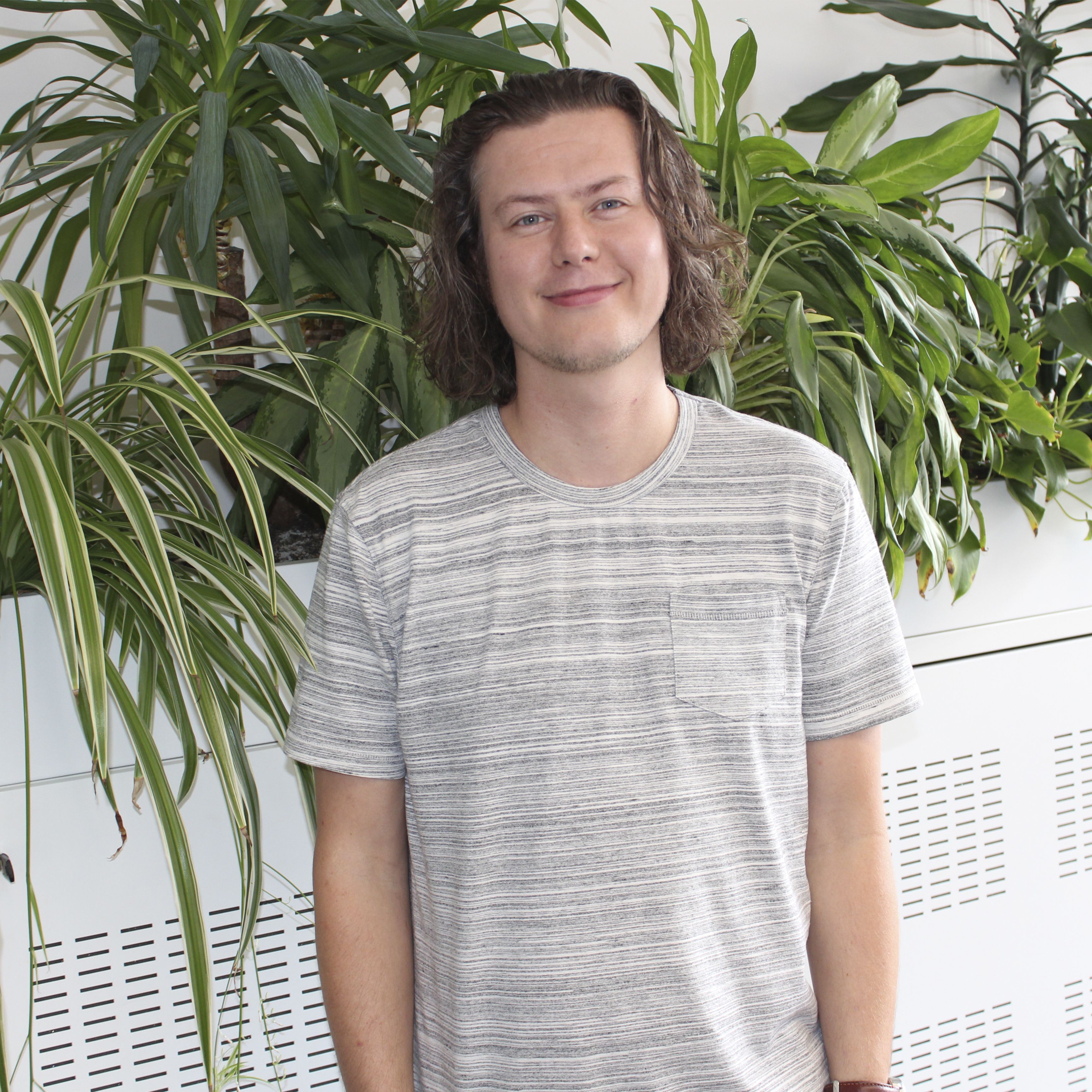 Wieger de Boer

Manager purchasing & logistics
Wieger is responsible for the purchasing and logistics at Technotrading. A responsible job given the huge number of products in Technotrading's assortment.
"We do our utmost to stock a wide range of products.. Always aginst the lowest possible price but with a quality you can rely on" according to Wieger.
Anja Verweij

Manager financialadministration
Anja is verantwoordelijk voor de financiële administratie van Technotrading. In haar functie is zij het directe aanspreekpunt van Technotrading voor alle financiële vragen.

"Communicatie is voor mij het toverwoord. Door goed te communiceren, afspraken na te komen en eerlijk te zijn, naar klanten en leveranciers, bouw je vertrouwen op! Ook binnen ons team is communicatie belangrijk, de lijntjes zijn kort en dit werkt ontzettend prettig!"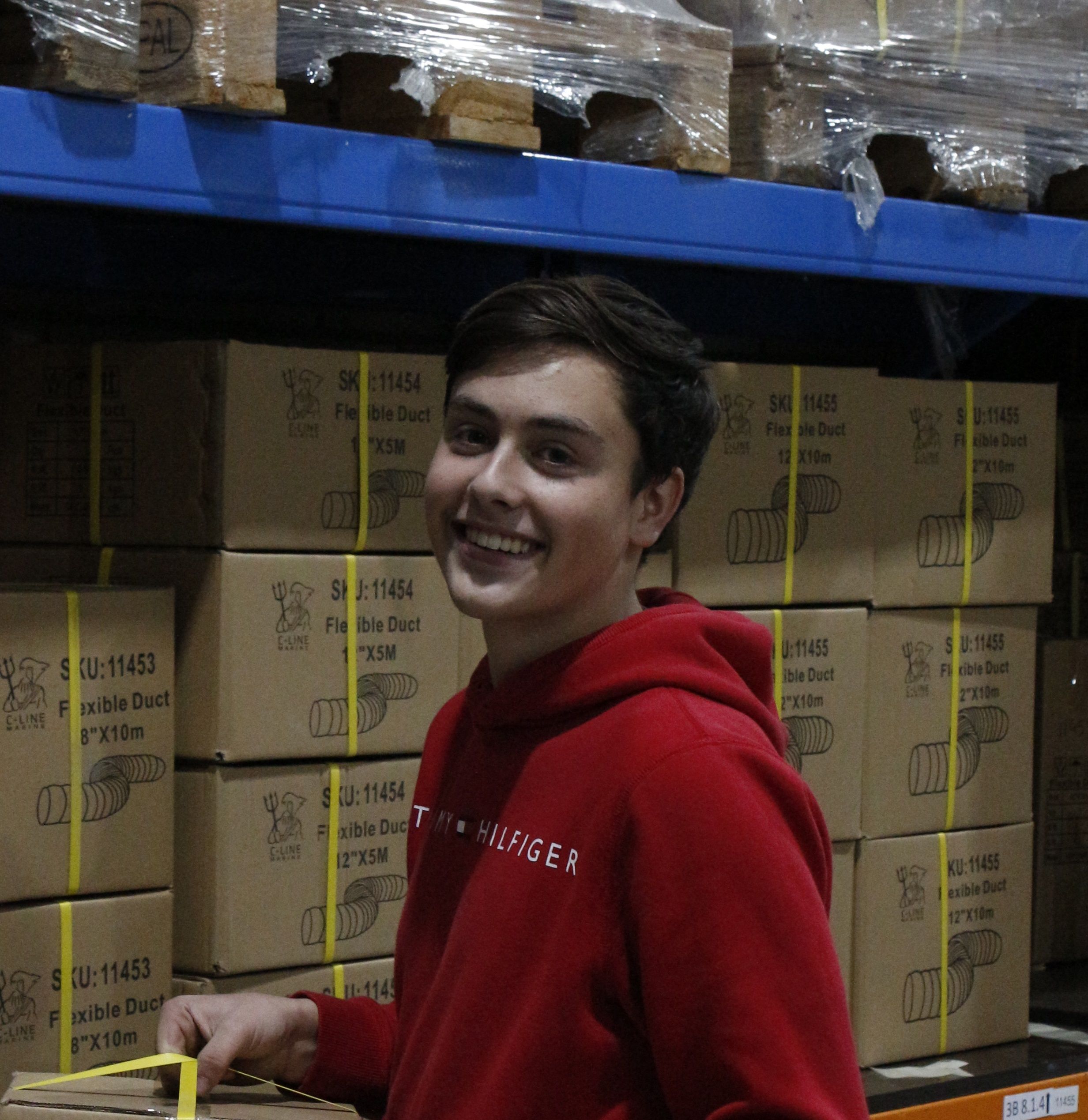 Sem Revet

Logistiek medewerker i.o.
Sem werkt 3 dagen per week bij Technotrading om de kneepjes van het logistieke vak in de praktijk te leren. Daarnaast volgt hij nog een logistieke opleiding om ook over de theorie te leren.

"Het is hard werken bij Technotrading maar we hebben ook een heleboel lol met elkaar"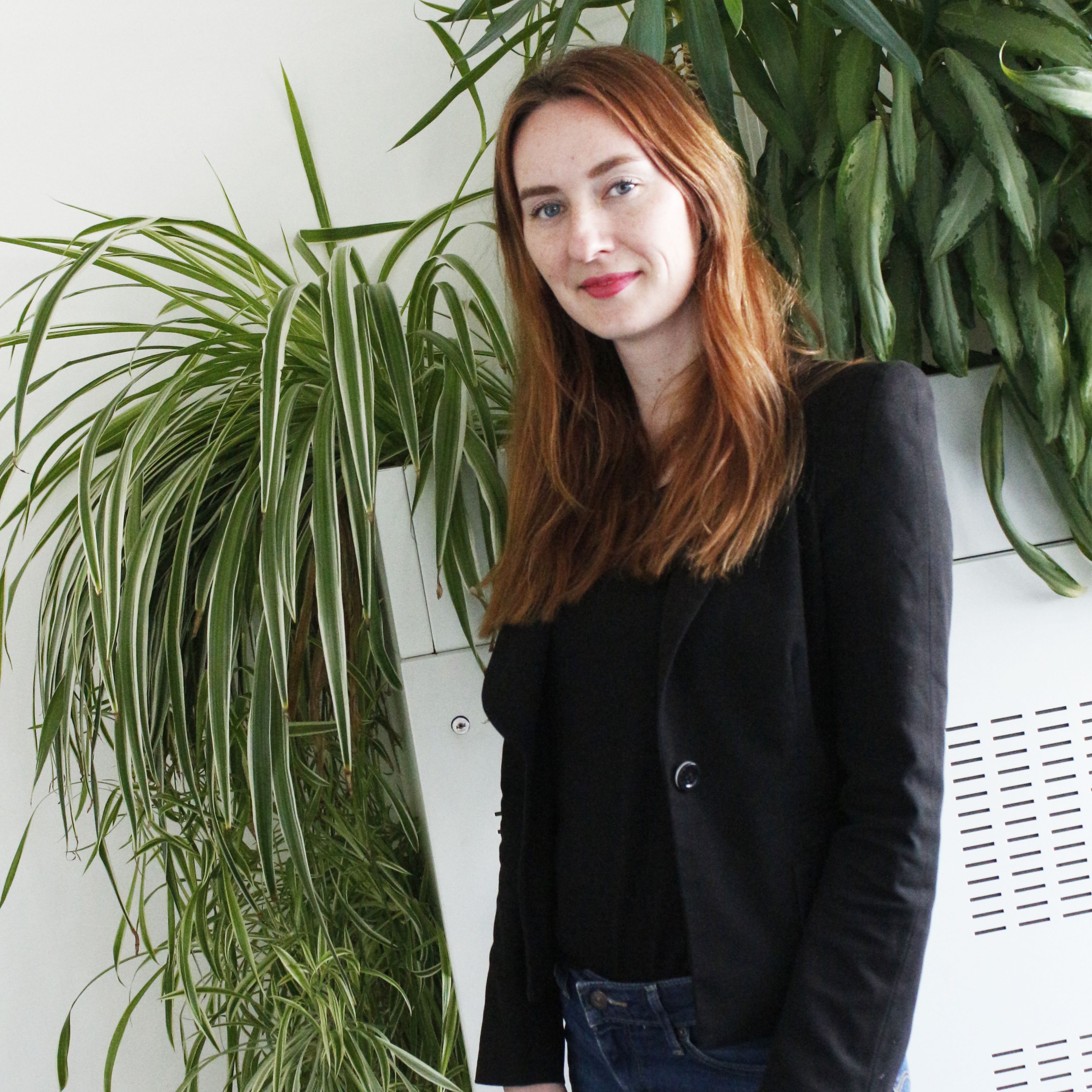 Carla Morra

Sales support
Carla is a real allrounder, she supports het collegues with all administrative activities. She makes offers, helps with purchasing, the finacial administration and the marketing.

"What attracts my the most in my job is the versatility of the work and the contact with customers and suppliers. We never have a dull moment in Technotrading "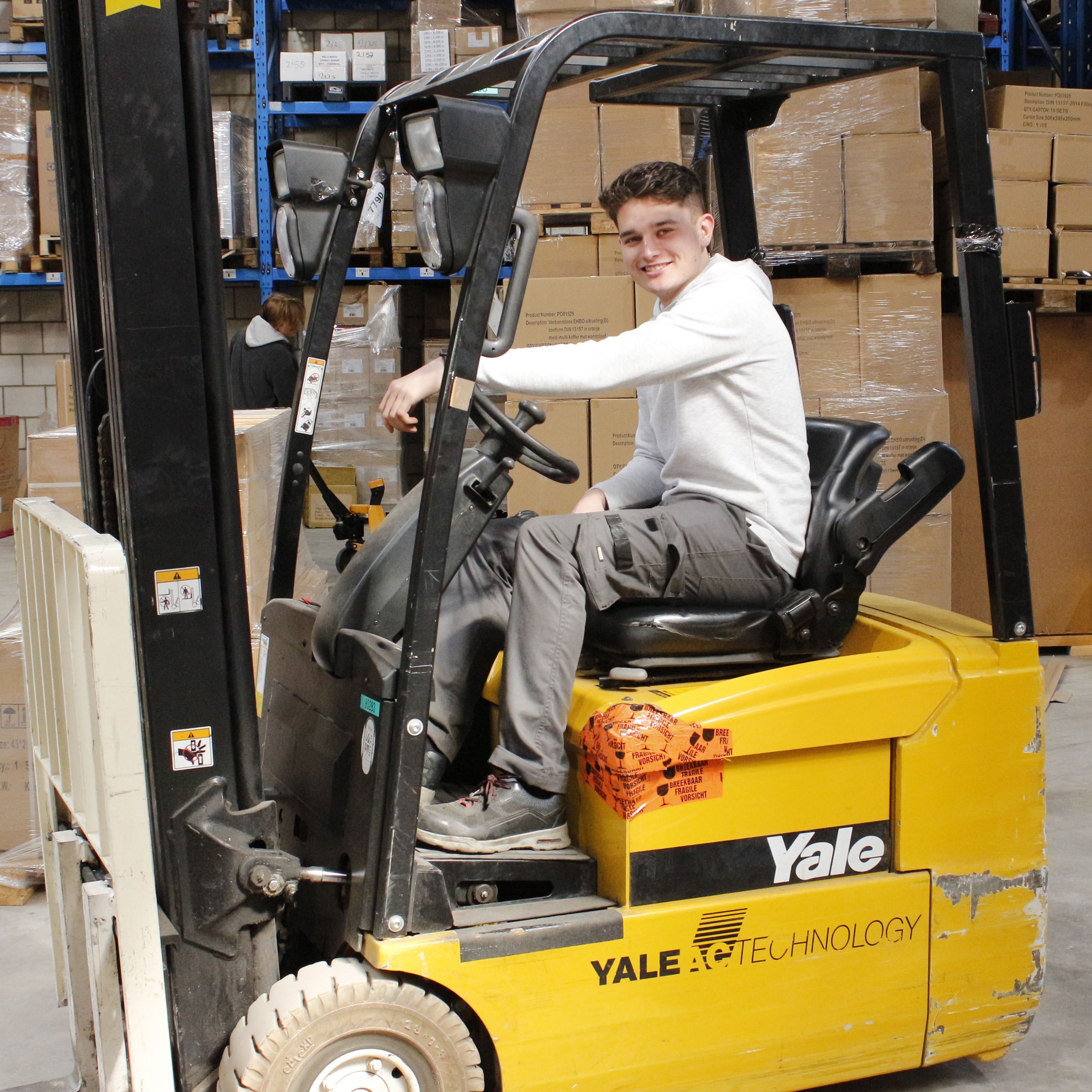 Vijay Liedelmeijer

Logistics
Techontrading has a huge warehouse, Vijay and his team are taking care of the warehouse and making sure that everything is on the right location, organised and that the warehouse looks spotless..

"Met We have so many different products, therefore it is not easy to find a logis place for each product. But so far we managed to organise the warehouse zo veel verschillende producten is het niet makkelijk om alles een logisch plekje te geven. Toch lukt het altijd weer waardoor we gereed zijn voor de volgende bestelling."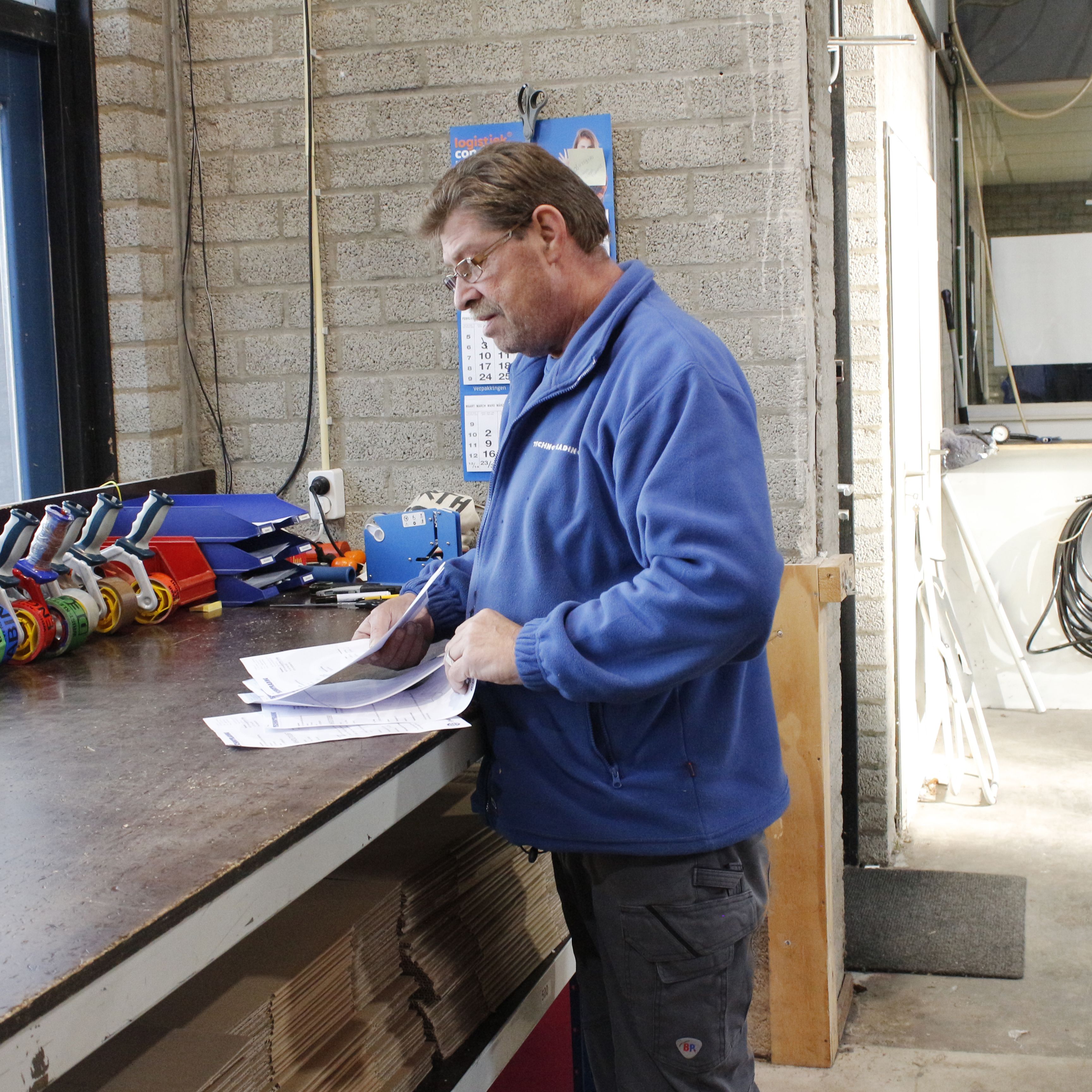 Frans Pijnenburg

Chauffeur
Frans is our figurehead, twice a day he does his round in Rotterdam and delivers the orders to our customers.
"Our customers are always happy to see me, but is not easy to keep everybody happy if they all want their orders at the same time"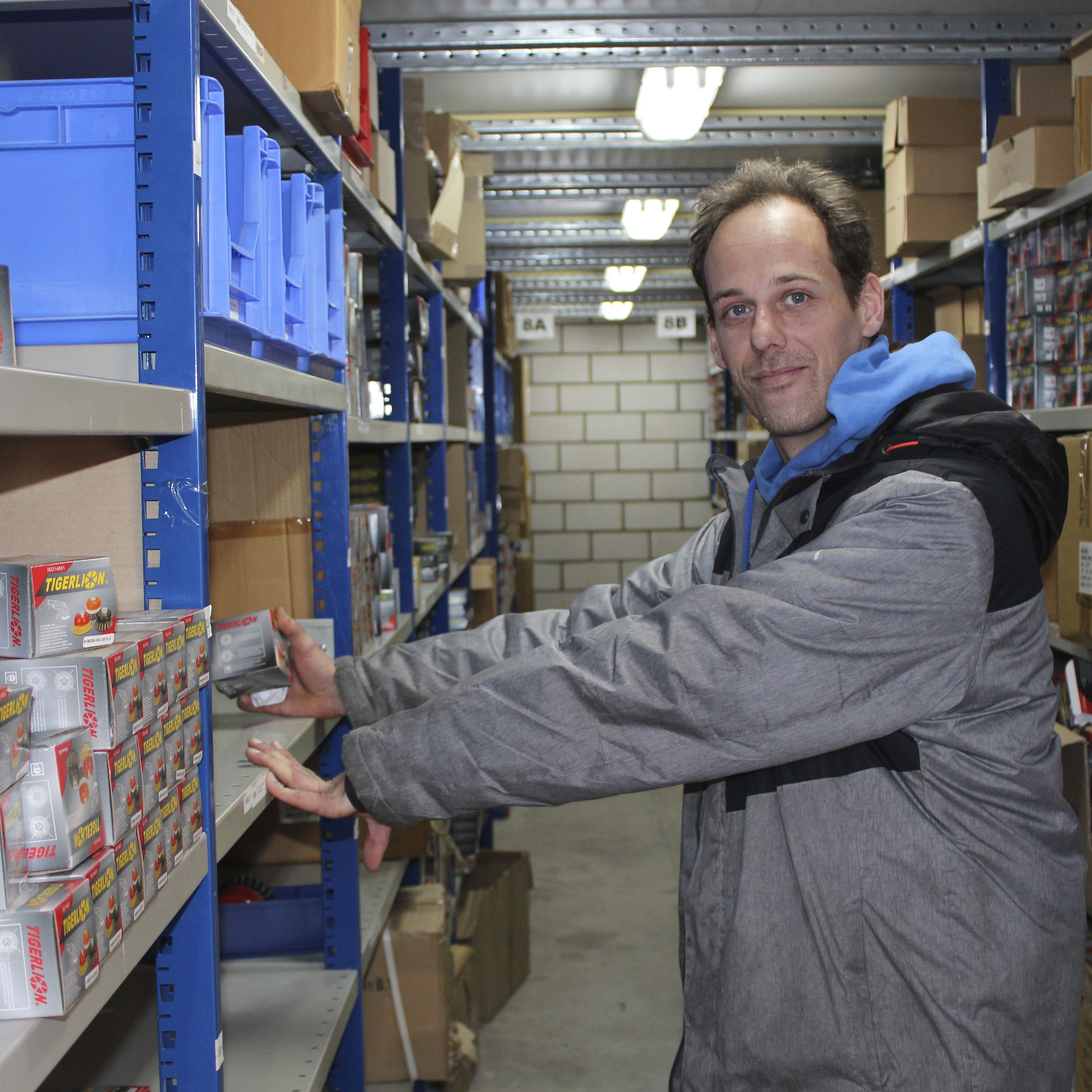 Maarten Mensing

Logistics
Maarten does a lot of the order picking. He checks the orders and packs them nicely together. Put the labels on the orders and make sure that they are ready for delivery.

"It is very precise work, with so many products and so many orders it is important to be on your toes. To ensure that every customer gets the right products" according to Maarten.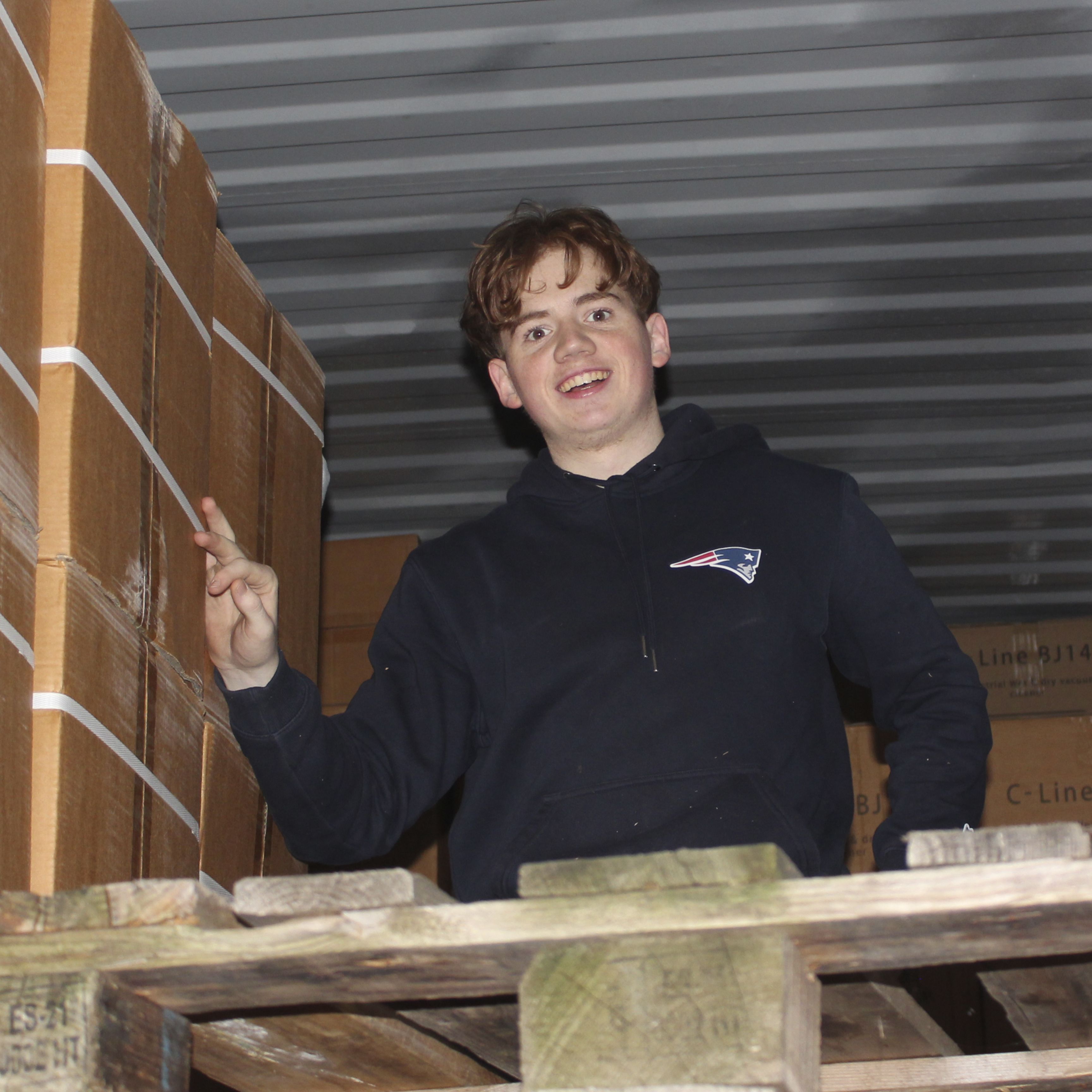 Pim Spenceley

Logistics
Pim is our benjamin. He is being trained in logistics and goes to school two days a week and works three days a week at Technotrading.

"It is very nice to learn the theory at school and to be able to put it at use in my daily work at Technotrading" according to Pim.