NEW! Fixed ATEX lighting from Wolf Safety!
---
Wolf Safety is the number one manufacturer in the world when it comes to portable and temporary ATEX lighting for potentially explosive atmospheres.
With over 100 years of experience manufacturing emergency lighting for potentially explosive atmospheres and a world leader in portable and temporary lighting for hazardous areas, Wolf Safety has recently launched an innovative range of LED installed lighting for hazardous areas.

The range consists of: Linear fixtures (including intelligent Emergency versions), Flood lights, Highbays and Bulkheads (including intelligent Emergency versions). The LMX Linear series is available with Wolf's patented pioneering DLO LED technology, which also comes standard in the LBX Bulkhead series. The lamps are ATEX, IECEx and UKCA certified for safe use in gas zones 1 + 2 and dust zones 21 + 22. All lamps have an IP67 rating, are robust, reliable and ideal for indoor or outdoor use in new installations or to replace existing fluorescent or LED installations for improved performance and lower energy consumption.

If you would like to receive more information about this, please contact us by telephone (tel. +31 (0)10-2620844) or send us an email.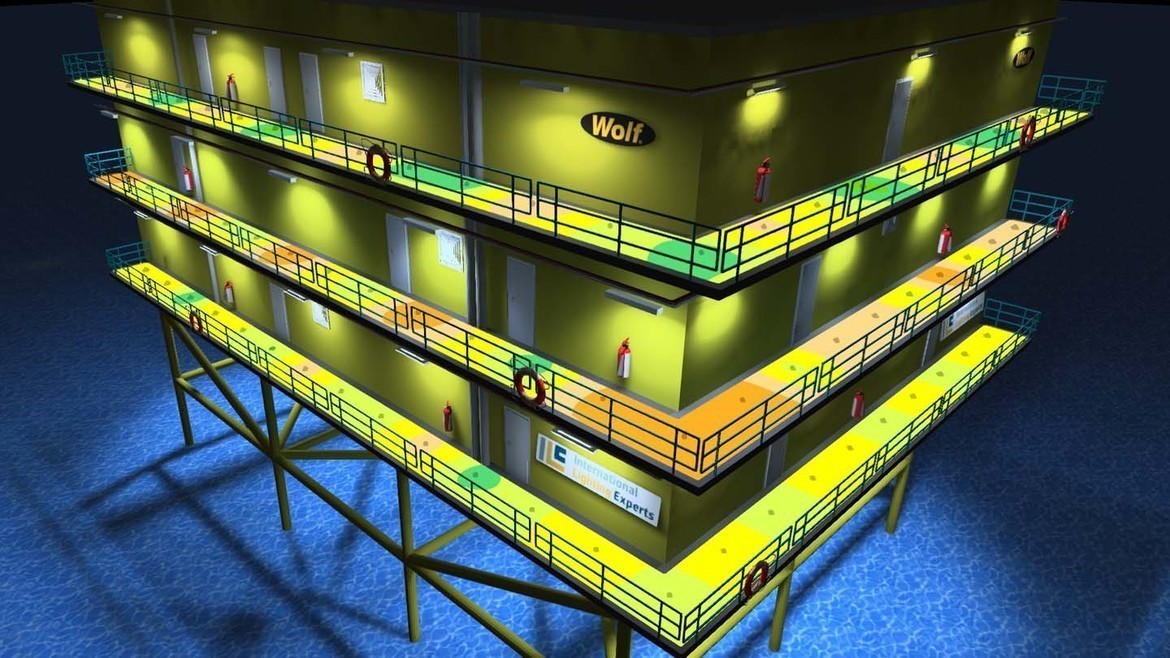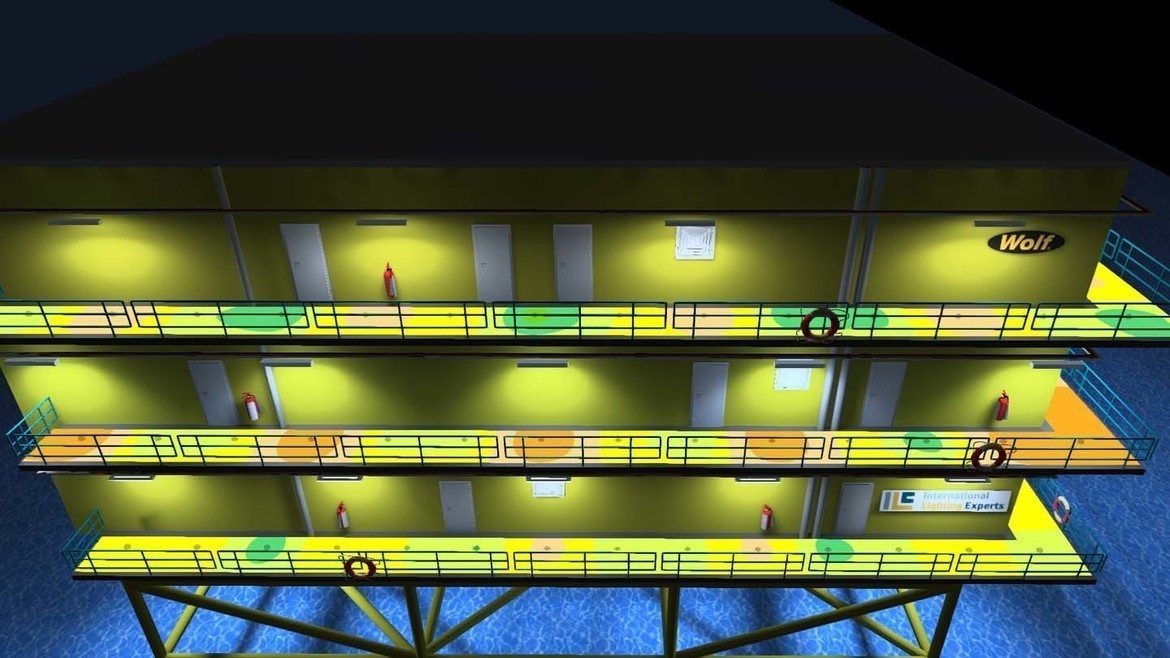 DLO Technology
The LMX linear and LBX Bulkhead lines are available with the revolutionary DLO (Directional Linear Optics) LED technology patented by Wolf. DLO is a technology patented by Wolf Safety that combines the advantages of fluorescent and LED technology while eliminating the disadvantages of both. It takes the efficiency and cost benefits of LED technology with the light quality of fluorescent fitting. This gives a better light output quality than normal LED lighting.
The advantages of DLO:
Creates very little glare and has very high light uniformity, directing light where it is needed, avoiding unwanted and costly waste – nearly 100% of lumen output is useful lighting. Has no color shift with angle change - absolute color uniformity. Balances output and radiated light quality.
The superior color definition and CRI are essential for safety-critical tasks such as: Label reading, wiring, electronic assembly, inspection processes and maintenance procedures.
Benefits for staff:
Less fatigue through controlled intensity and glare, significantly reduced UGR (Unified Glare Rating) - debilitating high glare is countered by Directional Linear Optics technology.
People-centred lighting contributes to the feeling of general well-being of employees and can lead to higher motivation and increased productivity.
Would you like to receive more information? Call or email us! We are happy to tell you about our products and their field of application. We think along with you to arrive at the best solutions.We can be reached on working days from 7.30 am to 5.30 pm on telephone number +31 (0)10 262 08 44 or send us an e-mail via the button below (info@technotrading.nl).