De technische groothandel voor industrieel onderhoud
Tools and equipment for marine, offshore, construction and industry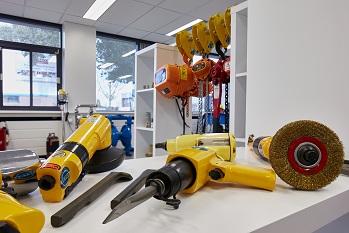 Assortment
Each customer is different and has different demands. To facilitate all our customers we have more than 10.000 different products on stock. This way we can offer all our customers the right quality product on the right moment with the accesoiriies. We differentiate between three different quality levels.

We designed our assortment in such a way that we can deliver complete plug and play solutions. If you but a pump you can also buy the hoses, couplers of cables. If you buy an angle grinder you can also buy the discs but also all the necessary personal protective equipment.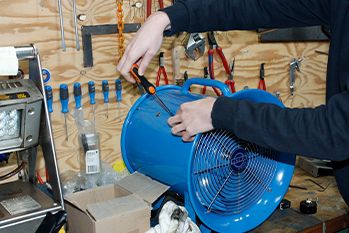 Personal advice and service

We want to help you to find the right tools, equipment and consumables. Tell us what you need to do and we can think along about the right approach and the right tools and equipment for the job.
Something broken of worne out let us know! We can help you to find the right spare parts or we can repair it for you.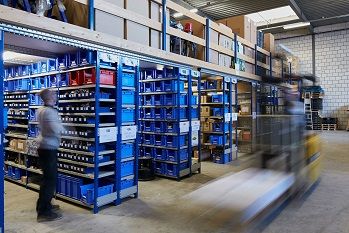 Pick up and deliveries
We have our own truck and deliver twice a day in and around Rotterdam.

Our warehouse is open during normal office hours in case you want to pick up your orders personally.

We use GLS for all orders outside the region Rotterdam. GLS will pick up the orders on a daily basis. Please let us know if you want to us to use a different courier company, we have good contact with the most common couriers.



1450
Happy customers

10.000+
Products on stock
COVID-19

What is Technotrading's doing during the Corona crisis ?
Technotrading stays open
We have most of our regular items on stock and our deliveryservice remains uneffected, we deliver the orders twice a day to our customers in the region Rotterdam. Our warehouse is open if you want to to pick up your orders.We follow the guidelines of the RIVM and the government: no fysical contact and collegues with health problems such as fever, coughing, a cold or a sore throat are not at work.
Our service remains uneffected
Heb je nog een vraag of wil je meer weten? Call or mail us we are ready to answer all your questions.
About Technotrading
Technotrading is the technical wholesaler for marine, construction and industry. We are specialised in tools and equipment for industrial maintenance .We have a whole range of industrial maintenance tools, personal protective equipment and consumables. Our team of sales engineers can advice you and tell you what to use for different kind of jobs. We have a big stock of most items to make sure that we deliver all the necessary tools, equipment and consumables upon your demand so that you can start directly.


Our Vision
We want to help you with you industrial maintenance. We supply the right tools, consumables and PPE's against a fair price. In addition we give personal advic.



Our mission:
To deliver a plug and play solution to our customers. We want to provide our customers with all the necessary maintenace tools and equipment for thier job.
Our roots:
Technotrading was founded in 1985 by Frans Banga, Frans was a metalworker who made his own maintenance tools. Frans focused on the marine industry and soon the company started growing. Next to the own made tools, Technotrading started to sell also other technical products.In its early years Technotrading was based in the center of SChiedam. In the mid 90's the company moved to the "'s Gravenlandse Polder". The family Banga sold Technotrading in 2011 to Jeroen van Waveren, when Frans passed away at age 63. After the take over, Jeroen modernised the company and moved Technotrading to its current location at the Calandstraat in Schiedam.
Our locations:

Schiedam (the Netherlands): our headoffice and warehouse are centrally located at " 's Gravenlandse Polder" in Schiedam, close to the motoways A13, A4 and A20.

Algeciras (Spain): for deliveries to the Spanish market, Technotrading has its own stock in Algeciras, our strategic partner "Seabay" takes care of the llogistics and the sales.

Las Palmas (Gran Canaria, Spain): we will start a second strategic partnership with "Seabay" in Las Palmas similar to the partnership we have in Algeciras.

Related companies:

Technosafety our sisther company specialised in products for safety at work


House of Techno is our "home" where our warehouses and offices are located at Schiedam.


Seabay our strategic partner located in Algeciras (Spain)

AWARDS
Energytransition
We take our responsibility to the environment very serious. We reuse all packing materials as much as possible and we work hard to reduce our carbon footprint,In february 2020 we installed 142 solarpanels on our building. This is more than enough to generate all our electric energy durable without any pollution.
The next step in our energytransition is to make our transport "green".We want to replace all our trucks and other cars by electric driven cars and trucks. We already tested a lot different electric trucks but could not find one with the right range for our deliveries. The moment these trucks become avaliable with the right range we will replace our trucks and cars with electric versions which we will than load with our own solar energy.